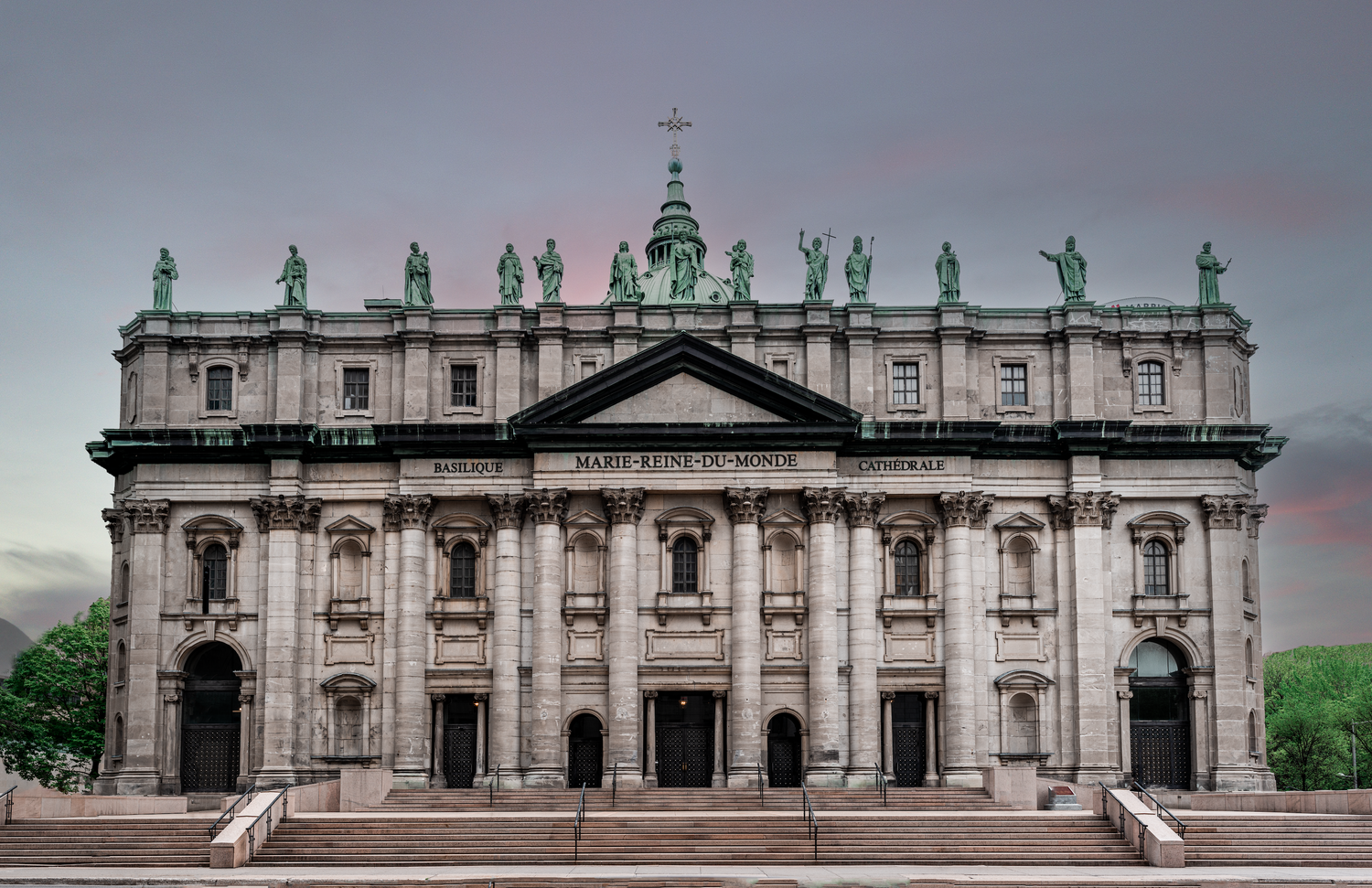 History
The first stone was laid on August 28, 1870 and the Cathedral completed in 1894. Montrealers are proud to own, in America, the only replica of the Basilica of Saint Peter of Rome. The execution of the statues of the facade continued until 1900, the year in which the baldachin was installed.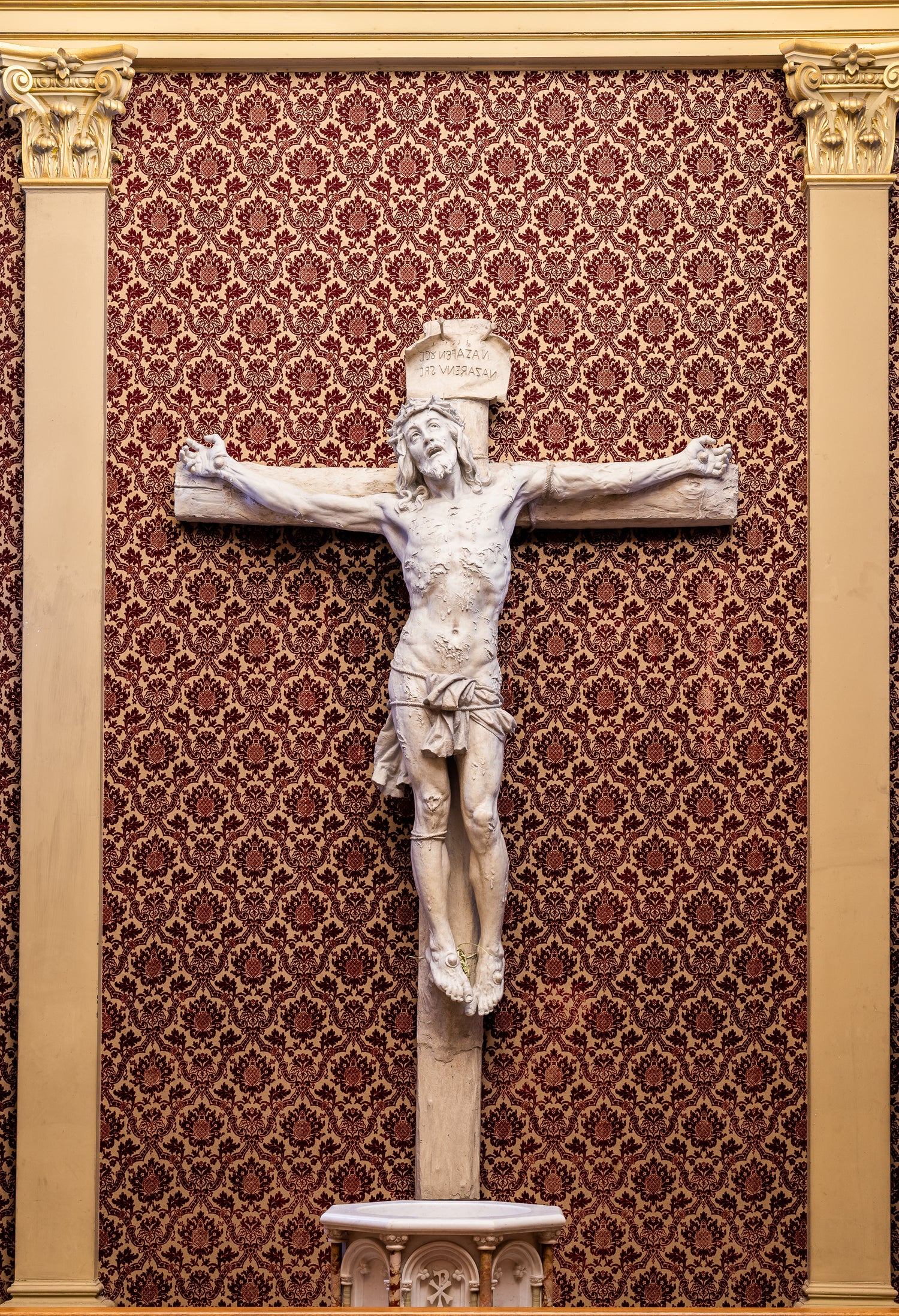 In 1919, Pope Benedict XV, at the request of Bishop Bruchési, conferred the title of Basilica minor at the Cathedral of Saint James the Greater. Cardinal Paul-Émile Léger asked Pope Pius XII to give the Basilica the new name of Marie-Reine-du-Monde (Mary Queen of the World). On August 20 1951, Bishop Giovanni-Battista Montini, future Pope Paul VI, visited the Cathedral. On August 31, 1969, there entered Cardinal Karol Wojtyla, future Pope John Paul II. It was not known then that on September 10, 1984, he would return to the same Cathedral and be the first pope to visit Canada. The impressive 12' crucifix made of stucco sculpted by
Louis-Phillipe Hébert
is one of the most important pieces of religious artwork in Quebec.